Senior-Launch Manager (m/f/d) - english
Wiggensbach
Work experience
Technical occupations (other)
Fulltime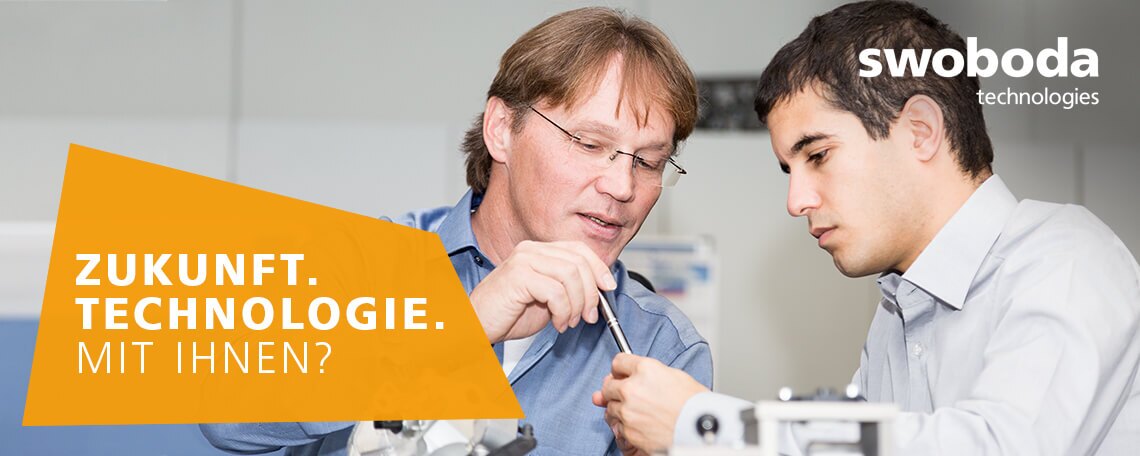 Launch Manager (m/f/d)
"Technology is our passion".
We are reliable, dynamic and enthusiastic about technology. Our teams are important driving forces of the international automotive industry. We research, develop and produce at 12 locations worldwide. With around 4,000 people, we are committed to technical understanding and innovative strength for our customers. In doing so we generated over 400 million euros in sales in the last fiscal year.
For international assignments we are looking at our location in Wiggensbach/Allgäu with approximately 1,000 employees:

Launch Manager (m/f/d)

Your tasks
As the central contact for the technical part of various production facilities and/or new projects, you will ensure the successful start-up of production facilities/projects at the international locations of the Swoboda Group. This includes among others:
Conceptual design, planning and commissioning of complex manufacturing and Assembly equipment for new product launches and product modifications
Achievement of project goals in terms of time, quality, output and costs
Timely identification of project risks & problems, preparation of Stop measures as well as preparation of a decision for the project management
Independent initiation of measures in the event of missed deadlines
Update FMEAs together with global FMEA facilitator as well as plant and project team
Creation of lessons learned of the project start-up in the plant with collaboration with the plant and project team
Establishment of group-wide, standardized processes for new projects and
Product changes
The requirements
Completed mechanical engineering or mechatronics studies or based on comparable to corresponding work experience
Extensive knowledge in start-up management and corresponding tools
(PDCAs, ...)
In-depth knowledge and skills in automation technology,
Tooling technology (punching, bending, spraying), surface technology, and
Joining technologies (welding, soldering, riveting,... )
Experience with the requirements of the automotive environment
Basic knowledge in quality engineering, functional testing and plastics processing
Practical knowledge of product liability, basic knowledge of VDA (APQP, PPAP),
ISO/TS 16949 and UM 14001 and FMEA
Secure English
Willingness to travel, internationally, for several days, if necessary also for several weeks

Our offer
Varied and challenging tasks
Short decision-making processes and high flexibility
Flexible working hours without core working hours as well as the possibility of mobile
Work
open and dynamic atmosphere of a successful family business
Individual personnel development; specialist or management careers
Attractive remuneration and comprehensive social benefits
Occupational health management and comprehensive health promotion
Company restaurant


Swoboda has been a dynamically growing family business for over 70 years. In
Germany, the Czech Republic, Romania, the USA, Mexico and China. We offer excellent development opportunities. Team spirit, exciting projects, Creative freedom and flat hierarchies are the basis of our success. If you want to make a difference, we look forward to getting to know you.
www.swoboda.com
Swoboda Wiggensbach KG · Max-Swoboda-Str. 1 · 87487 Wiggensbach · Tel. +498370910135
Stephan Waitzinger
Personalreferent
+498370910135